CA1 Regional Bus Route – Ocean Shore Corridor

Why a Regional Bus?
Convenient alternative to driving for the 60,000 people in 19×2 miles of state route 1 from downtown Half Moon Bay to northern Pacifica.

Reduce car congestion and greenhouse gas emission.

Access to more jobs for the unemployed.

Access to more workers for coastside services and businesses.

Too young, too old, too poor to drive, stranded on the coast.

Transportation Infrastructure Collaboration between all regional bus operators.
Goal
Request that that the Metropolitan Transit Commission (MTC) establish a task force project to plan a pilot one-ride regional bus route on the Highway CA1 Ocean Shore Corridor from Half Moon Bay to Marin County.
How? – By actively advocating for the Ocean Shore Transit Corridor
What's been done so far:
Coastside endorsements of a coastside regional bus corridor and the Seamless Transit Principles by:
Half Moon Bay City Council

Pacifica City Council

Pacifica Climate Committee

Pacifica Housing 4 All

People's Alliance of San Mateo County
Next Steps: 
Continue to present and request endorsements from coast side organizations.

Pacifica to initiate/complete TDM – ACM/TDM SMCTA Measure A/W 2022 "Call for Grants" funding

Pacifica, Mid-Coast, HMB use the same title for respective TDM plans "Connect the Coastside"
Coastside endorsements and feedback from over 75 Ocean Shore Corridor residents in Pacifica and San Francisco expressing support on social media
"I would totally support this. I work in Marin, and used to enjoy taking the Great Highway there until they (temporarily?) closed it during Covid. Would love another option to driving"

"I could support that. When our company starts up onsite work again, I can work in the SF office. Put my bike on the bus. Ride to GG bridge. Pedal to SOMA."

"Yes. Even reliable, fast service to BART would be welcome."

"Absolutely! Maybe this would help our packed streets with traffic headed through Pacifica to HMB too"

"We'd love to get on this bus as a family for weekends trips to Lindamar and HMB!"

"I would be psyched to see such a bus route! But sadly unless I can take my surfboard on it I might still have to drive that way"
Next Steps: Extend public outreach to get feedback from Half Moon Bay residents and from local businesses
SamTrans Board and MTC Fare Integration Task Force meetings coastside public comment and email support
Promotes greater equity for all by increasing access to housing, shopping and cultural events

Promotes economic development by providing more direct and efficient access for visitors and workers to merchants and small business

Protects the environment by mitigating road congestion and the effects of carbon on climate
Next Steps: Request Support for MTC Regional Bus Project
Pacifica, Mid-Coast, HMB Council members to advance at committee (e.g., C/GAC, ABAG) meetings

Outreach to County Supervisors, SamTrans, Other Bay Area Transit Boards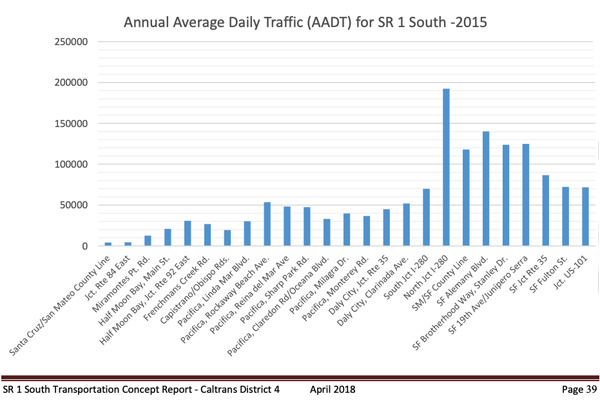 Links
Affected Population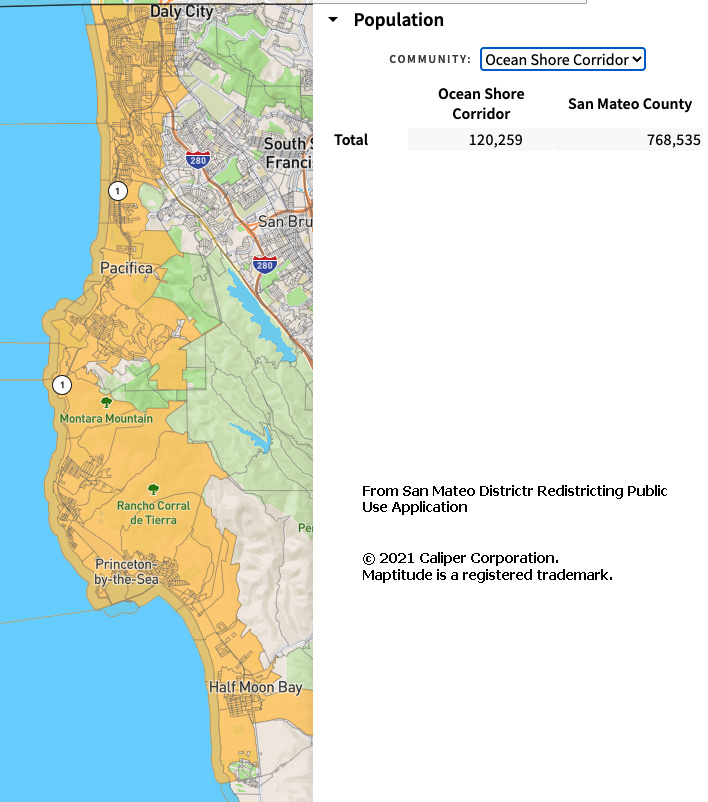 Population Ocean Shore Corridor
San Mateo County – 120K
San Francisco – 161K (17K-Parkside + 85K-Sunset + 59K Richmond)
Total: 281K
Colleges and Universities Enrollment
Skyline College – 10K
SFSU – 30K
USF – 11k
UCSF – 3K